WHAT IS IT OFFICE ADMINISTRATION, AND WHAT WILL I LEARN?
Office Administration is a wide range of duties that make up the functions of any office. Office administration workers may work as managers or administrative assistants. They study several different skills, including graphic design and information technology. Their primary task, however, is based in quality, customer service and organization skills. Office administrators may start in one position and gain promotions as their experience grows.
You can earn an associate degree or short-term certificate in office administration in Enterprise State's Office Administration – Administrative Assistant/Office Management program. These credentials can enable you to work in bookkeeping, accounting, customer service, banking and educational settings.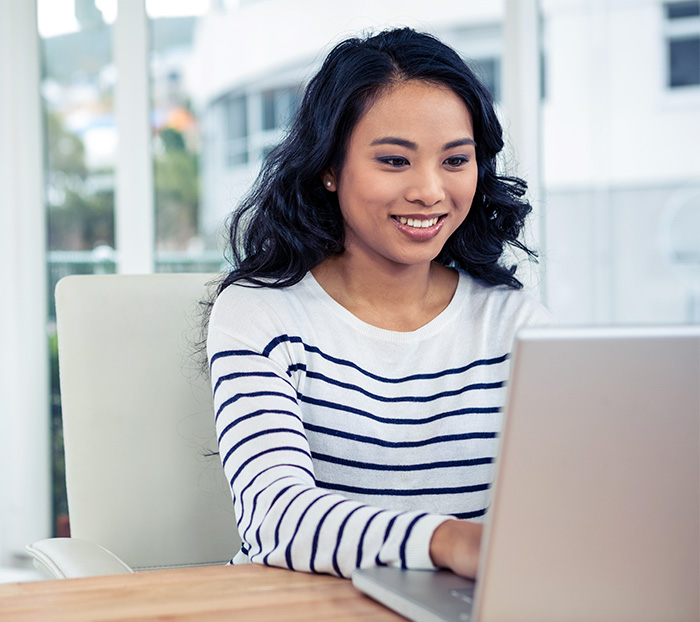 STRENGTHS
COMMUNICATION SKILLS
Co-workers and customers alike will rely on you to provide clear information in writing, over the phone, and face-to-face.
CUSTOMER SERVICE SKILLS
You want to treat people kindly and know answers to questions that relate to the type of work that you do.
LISTENING SKILLS
You have to listen carefully and understand the situations of customers and co-workers in order to assist them.
PATIENCE
Not everyone is friendly. You will have to be patient and polite at times you feel misunderstood or when a customer is unhappy.
PROBLEM-SOLVING SKILLS
You should be solution-oriented, especially in high-paced environments, to be successful in this field.
Office administrators offer support to office staff and leadership in several different professions. Someone with a certification or degree in office administration may work as bookkeepers, tellers, secretaries, administrative assistants, receptionists, postal workers, and more.
What type of work
do the jobs consist of?
Office administrators usually oversee the day-to-day functions of the offices where they work. Greeting customers, handling billing, filing, setting schedules, and ordering supplies are often regular tasks for an office administrator. In order to do so, organization is key.
You may be responsible for negotiating repayment plans with debtors and helping them find solutions to pay overdue bills. You may have to create safe strategies for parents at a school to check their children in and out of classes. You may be responsible for answering telephones, typing documents, or filing confidential records. There are many opportunities to work in office administration!
What's the career
growth potential?
Advancements in technology can be a challenge for the office administration industry, but managers and administrative assistants are still needed. The average wage for administrative support occupations was $34,740 in 2017.1
For more information, please contact:
Jennifer Nelson – Department Chair
Phone: 334-347-2623 x2338
Email: jnelson@escc.edu
1Source: Bureau of Labor Statistics