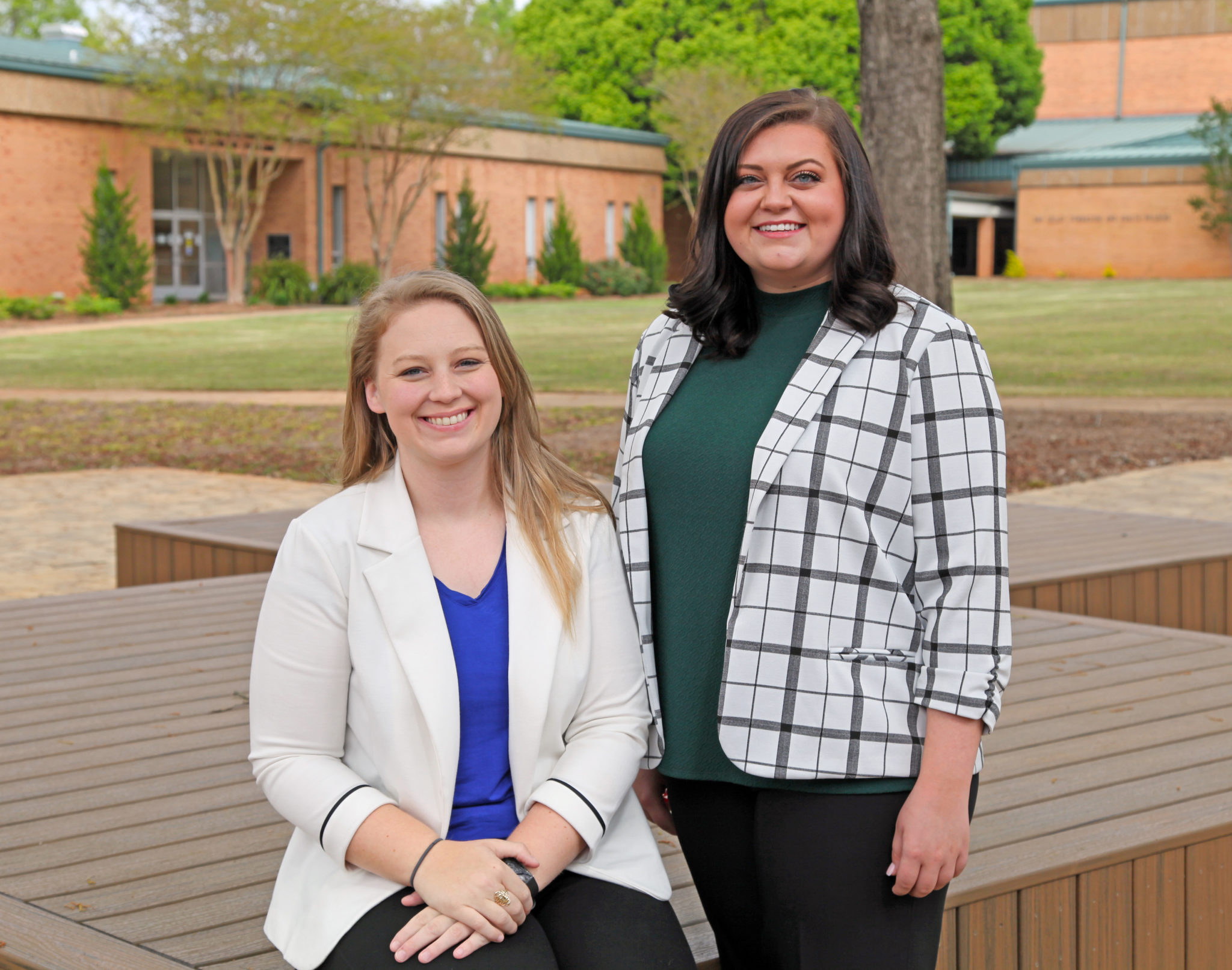 Enterprise State Community College has added two new members to its recruitment team.
Cassie Gibbs will serve the College as the recruiter for the Alabama Aviation College, a unit of Enterprise State. Gibbs has been at the College since August 2019, where she served as the Communication Marketing Specialist in the Public Relations Department. She will bring her knowledge of ESCC and AAC to her new position as well as her skills in communication, marketing and social media management. Previous to her time at the College, she worked as a staff writer for The Southeast Sun/Daleville Sun-Courier.
A native of Sweet Water, Gibbs received both her bachelor's degree in English and her master's degree in Strategic Communication from Troy University.
"I am very excited to join the recruitment team at ESCC and the Alabama Aviation College," Gibbs said. "While I've been at the College the last year and a half, I have seen firsthand just how much this College has done and can do for its students and community. I am so ready to meet potential students so I can share all the great opportunities available to them and help them take those first steps toward their future."
Cayden Hess is serving as the newest recruiter for the ESCC campus. Previous to joining the ESCC team, Hess worked as a brand specialist for Crazy Cool & Company and graphic designer for Enterprise Printing and Signs. She is bringing her skills in media management, marketing and event planning to the role.
Hess is a 2019 graduate of ESCC, where she received her associate degree. While attending ESCC, Hess was an active member of the Camerata, Concert Choir and ESCC Entertainers; Phi Theta Kappa; Student Government Association; and the WOW Team. After attending ESCC, Hess received her bachelor's degree in Interdisciplinary Studies from Troy University. She is currently completing her master's degree in Strategic Communication from Troy University.
"I am so honored to be back at Enterprise State Community College," Hess said. "My time here as a student challenged me to dream big and pursue more, so I cannot wait to help students do just that while taking those next steps in furthering their education. I cannot wait to meet you all. Go Weevils!"
Gibbs and Hess are joining current ESCC Recruiter and Career Coach Emily Baker. Both recruiters started their new roles on April 7.
ESCC President Matt Rodgers said both Gibbs and Hess will be great additions to the ESCC recruiting team.
"We here at Enterprise State and the Alabama Aviation College are committed to recruiting students from the schools and communities in the Wiregrass, and I am excited to have Cassie Gibbs and Cayden Hess join our recruitment team," Rodgers said. "Along with their personal connections to the College, Cassie and Cayden both have a strong desire to provide our students with opportunities to further their education and enter the workforce. They are going to work well with our lead recruiter Emily Baker, and I know we will see amazing things from this group."
Cutline: Cassie Gibbs, left, and Cayden Hess joined ESCC and AAC as recruiters on April 7.